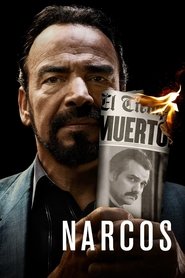 Narcos
The true story of Colombia's infamously violent and powerful drug cartels.
Vikings
Vikings follows the adventures of Ragnar Lothbrok, the greatest hero of his age. The series tells the sagas of Ragnar's band of Viking brothers and his family, as he rises to become King of the Viking tribes. As well as being a fearless warrior, Ragnar embodies the Norse traditions of devotion to the gods. Legend has it that he was ...
Game of Thrones
Seven noble families fight for control of the mythical land of Westeros. Friction between the houses leads to full-scale war. All while a very ancient evil awakens in the farthest north. Amidst the war, a neglected military order of misfits, the Night's Watch, is all that stands between the realms of men and icy horrors beyond.